Dogs Of War Vu
Insurgency: Sandstorm V1.4 COMMUNITY TEST ENVIRONMENT AVAILABLE NOW!
V1.4 COMMUNITY TEST ENVIRONMENT AVAILABLE NOW!
21 Aug @ 10:31pm - New World Interactive
Today we're launching our Community Test Environment (CTE) to test the content in the upcoming version 1.4 game update. You can try out update 1.4's new snow map, new game mode, new weapons, new cosmetics, and a brand new playlist system right now on the CTE by going to your Steam Library and downloading "Insurgency: Sandstorm Community Test Environment".
Please be aware that this is a developer test build of the game and you may encounter unexpected bugs or issues. Content shown in the CTE is not final and may or may not be implemented into the public version. There are no restrictions on recording, streaming, or discussing the CTE, however, it's important to disclose that any footage or feedback is in relation to the test. The CTE will close at the end of the testing phase. Please see our blog or social media for details. Information on the CTE can be found here...
Homeworld: An Invitation | PAX WEST Teaser
Homeworld: An Invitation | PAX WEST Teaser
Published on 20 Aug 2019
Celebrate 20 years of Homeworld at the PAX West Gearbox Main Theater Show - August 30th at 1:30pm PT:
http://www.twitch.tv/gearboxofficial
Blackbird Interactive and Gearbox Publishing, the teams that brought you the Homeworld: Remastered Collection and Homeworld: Deserts of Kharak, invite you to celebrate 20 years of Homeworld with a special announcement.
Gloomhaven : Tactical RPG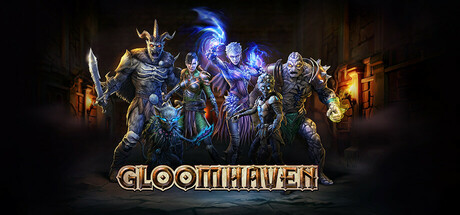 Whether you are drawn to Gloomhaven by the call of adventure or by an avid desire for gold glimmering in the dark, your fate will surely be the same. Gloomhaven, the digital adaptation of the acclaimed board game, mixes Tactical-RPG and dungeon-crawling.
Home page
Steam
Forum
Youtube
Single-player
Gloomhaven - Early Access Launch Trailer
About

Read More
Navigation
[0] Forum