Dogs Of War Vu
Sim Skunk Works Server Move
Sim Skunk Works Server Move
14 Sept 2019
From SSW:
"We are transferring the simslinlworks.com domain to a new server. This process takes time, if the simskunkworks.com does not answer try to use ssw. homelinux. com (delete spaces between dots)
Apologize for inconvenience
SSW Team"
IL-2 Dev blog #230
IL-2 Dev blog #230
13.09.2019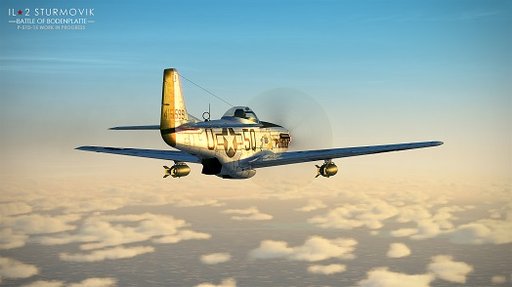 Dear Pilots,
Summer is drawing to a close once again and our offices in Moscow and Las Vegas are finally transitioning to cooler weather. The Fall season brings warm sweaters and more indoor time with the family and more time playing your favorite combat flight-simulation – IL-2 Sturmovik!! The team is very busy preparing the next update due later this month which will be a big one, but not quite the final one before Battle of Bodenplatte and Flying Circus are considered ready for release. We also continue our work on Tank Crew which has some new features and improvements coming as well.
In light of our crammed schedule, we simply leave you with some new images of our P-38J-25 and P-51D-15 and a shot of our A.I. B-25 from Battle of Bodenplatte!
Enjoy!
[img width=1024...
LIF:MMO (Dev News #172) A pack of fixes on the way.
Dev News #172
Fri, 13 September 2019
Hello Feudalists
On the topic of this week patch - It will be a bit delayed, unfortunately. Our investigation of the instability of servers performance revealed rather complex problem, so we have decided to work on this issue a little bit longer. We are planning to introduce this update full of several useful tweaks and fixes next week (fingers crossed). Besides that, one of the key changes in this upcoming patch will be overhauled splitting slider interface for stacking different items. We believe that organizing your warehouse won't be a pain anymore, and you can restore order in your household with more comfort. Does splitting interface need some other tweaks or changes? Your feedback is always welcomed. Secondly, with the upcoming update, the problem of sacrificing young animals to Kallente will be solved. So, now you can praise the goddess of home and fertility without any annoying obstacles. Another tweak that is going to be...
Navigation
[0] Forum