Graviteam Tactics: Final Offensive DLC
Requires Mius Front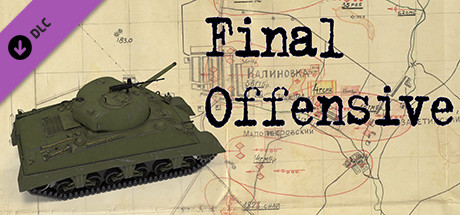 http://store.steampowered.com/app/616290/Graviteam_Tactics_Final_Offensive/
Price:
£10.99
15% off at launch = £9.34
About This Content
By August 20 1943, units of 4 gds MC broke through the enemy defenses in a small area near Kalinovka village and are pursuing an offensive in the direction of Kamyshevakha and Artemovka. German forces hold strong points in Kalinovka and in the area of farmst. Alekseevskiy. Units of 31 and 3 gds RC supported by tanks of 7 and 60 gds brt TR are located on the right flank. 140 Tbde concentrated in Elizavetinskiy for a further joint offensive with 387 RD, has the mission to outflank Alekseevskiy, and then to reach the western outskirts of farmst. Semenovskiy.
• Two operations of 23 turns for each of the parties (Kalinovka, August 21-24, 1943).
• Precisely recreated area of over 150 sq. km west of the Mius river, Kalinovka village.
• Historical organizational structure...
Minute Man + Plum Island Scenery for X-Plane 11 Released!
Our Second New England Airports Pack for X-Plane is Here!
Find out more
In this release you get not one, but two Massachusetts airports;
Plum Island Airport (2B2) in Newburyport, and Minute Man Air Field (6B6) in Stow.
Plum Island
is a re-working of our original hit from years back, updated with new 3D grass and vegetation, and a large patch of orthophoto terrain surrounding it that covers the entire town of Newburyport, the harbor, and the Parker River National Wildlife Refuge.
Minute Man Field
is a fantastic GA airport that we've been wanting to create for years. It's loaded with the character you'd expect from a Hundred...
JUST FLIGHT CHRSTMAS SALE!
The Just Flight sale runs throughout December and ends on Thursday 4th January.
Amongst the bargains on offer you can get
70% off the Dove & Devon
50% off the Tristar Professional
50% off the 747 200/300 HD Professional
30% off C-46 Commando
50% off GR1 Tornado
And many more!
https://www.justflight.com/category/christmas-sale-2017