First Aerosoft Farm Simulator 17 Add-on announced!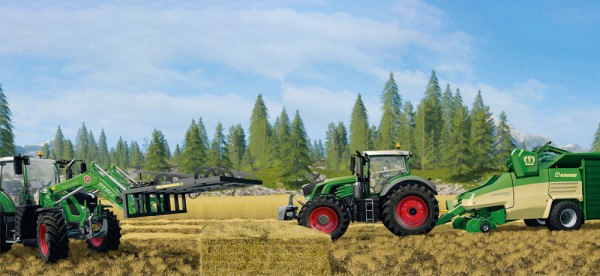 The official Aerosoft add-on straw laying by developer Creative Mesh extends the agriculture simulator 17 with the pellet harvester Krone Premos 5000 around the pellet industry. They can produce, recycle and process pellets by means of a fully automatic peeling plant to sell them profitably. With the bale forks of Bressel and Lade the straw bales can be loaded with the tractor, tele- and wheel loader. In addition, the add-on with the peeling system also offers an expandable pellet storage as well as a fully functional portalkran. Enjoy many other machines in the first addon to Aerosoft's agricultural simulator and Creative Mesh.
The add-on will be exclusively available for the first time at the upcoming FarmCon on 24 and 25 June in Paderborn .
For more information, as well as details about the available machines for the straw-beding add-on for the Farm Simulator 17, please visit the
www.creative-mesh.com
website.
[...
Saturday, June 17, 2017
By: JC
Steel Division Normandy 1944 - Gameplay Video and Commentary
Aren't you dying to see gameplay footage of your old rusty host playing at turtle speed? :) Well, I am not getting any younger, so that's all I have for now.
On a serious note, if you have not played Steel Division, please take a look at the video. Sorry about the voice audio being so low, I will fix that in later videos.
Cheers,
Original article:
Click Here