Dogs Of War Vu
What's your gaming pleasure this weekend? 17/08/18
What's your gaming pleasure this weekend? 17/08/18
:gamer
Not sure about RC flying due to bad weather.... :flyaway
Flight Simulation
: P3D Military ops with F4, Harrier, Tornado, F18. Landing on carriers is a blast. Did you know you can destroy targets in FSX/P3D? There is also a campaign engine called
FSX@War
&
Sim Skunk Works Combat ZoneIL-2:
Tanks. This is showing a lot of promise for WWII tank battles :tank
DCS:
The awesome Viggen :fighter
The list of maybe
Swat 4 (SEF MOD):
:shooting-two-guns
Rainbow 6 V2:
:sneaking :shooting-two-guns
Histwar Napoleon:
:FrenchFlag
Aggressors: Ancient Rome
:dwarf
Armored Brigade:
:tank
Spellforce 3
Phantom DoctrineDustforce
That's what I am playing.
:thumbsup
Graveyard Keeper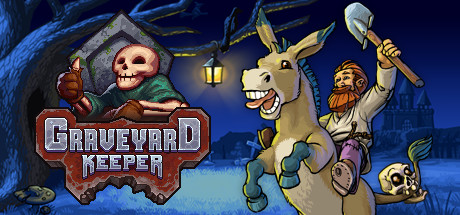 Build and manage a medieval graveyard while facing ethical dilemmas and making questionable decisions. Welcome to Graveyard

Keeper, the most inaccurate medieval cemetery sim of the year.
Homepage:
Here
Steam:
Here
Official forum:
Here
YouTube:
Here
Single-player
Launch Trailer
About
Graveyard Keeper is the most inaccurate medieval cemetery management sim of all time. Build and manage your own graveyard, and expand into other
ventures, while finding shortcuts to cut costs. Use all the...
Vertical Reality Simulations (VRS) Updates


Vertical Reality Simulations (VRS) Updates
Currently VRS products support the following builds of FSX or P3D (depending on license):
FSX/P3D (x86) v1.5.0.4:
Supports Microsoft FSX SP2 (10.0.61472.0) through Acceleration (10.0.61637.0)
Supports FSX:Steam Edition (10.0.62615.0) or earlier
Update from your customer page
Update from the support forums
P3D (x86) v1.5.0.4:
Supports P3D Academic v1.4 through 3.4 hotfix 3 (3.4.22.19868)
Update from your customer page
Update from the support forums
P3D v4 (x64) v1.5.0.4:
Supports P3D Academic 4.1 (4.1.7.22841) through 4.3 (4.3.29.25520)
Update from your customer page
Update from the support forums
Navigation
[0] Forum